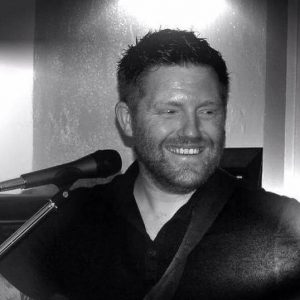 Folk singer Raymond coleman was born in his native Ardboe, County Tyrone. Along with his unique vocals & his love of ballads he is quickly making a name for himself in the Irish/American music world.
Raymond has played festivals all over America and in Ireland. He recently appeared on the Joanie Madden Folk 'n Irish Cruise & now will appear at the Cleveland Irish Cultural Festival in Cleveland, Ohio.
Raymond's love of music is evident in his performances. He captivates his audience with his contagious charm and witty sense of humor & he has the ability to tell a story as he sings with a robust yet often gentle timber in his voice.
More than just a singer, Raymond is an all-around performer, accompanying all his songs with his guitar.
Raymond's love of music was largely influenced by his favorite musicians: Finbar Furey, Christy Moore, and Christy Hennessy.
Raymond now lives in Philadelphia, so you can catch one of his magical music journeys in Irish-American pubs and clubs all along the east coast.
Please follow and like us: